Paris side tableend tablenightstand by SummerRoad on Etsy
: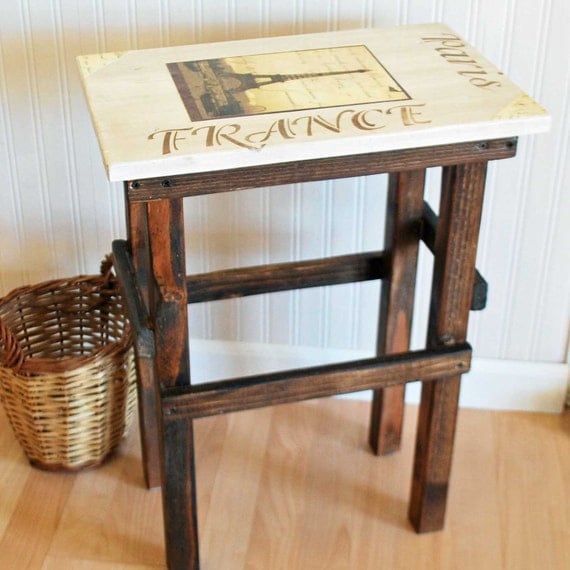 This little table would be perfect as an
end table or nightstand or entry table
for a small space!
The legs are stained walnut; the top is painted
country white and then glazed with the same walnut stain
for a warm look. Paris France is printed on top in dark brown
and decorative paper featuring the Eiffel Tower and pretty
handwriting in sepia and cream was applied. Several coats of protective acrylic
cover the surface.
'via Blog this'