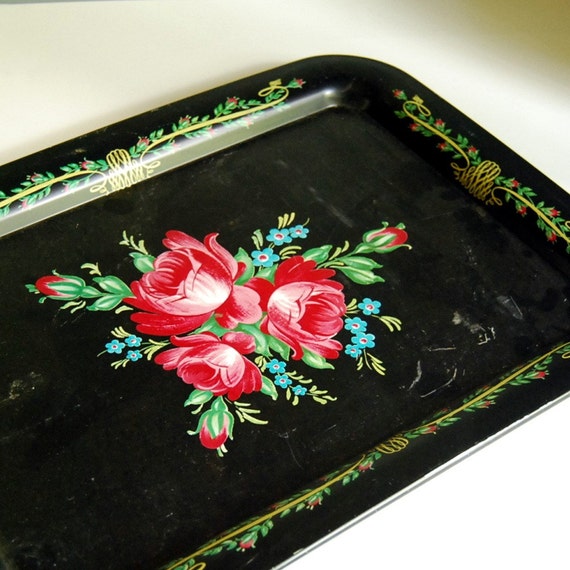 Vintage Tin Toleware Tray with Red Roses by CalloohCallay on Etsy
: "This lovely shabby chic tin tray is decorated in the toleware style with a bouquet of red roses in the center, sprays of roses and gold designs on the rims, and a black background. This tray is the perfect size for display or for serving drinks. It has a gray back and is unmarked.
This tray has a number of scratches and doesn't sit quite flat, but it still has lovely bright colors."
'via Blog this'