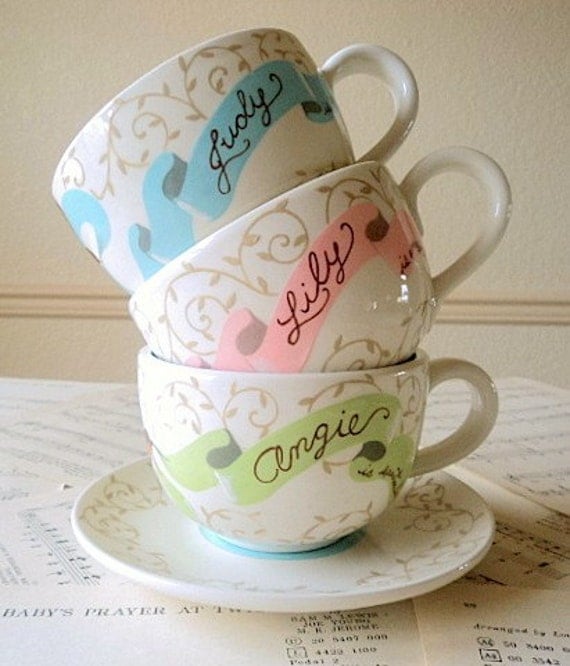 Swirling Vines Personalized Large Latte Mug by AmongstLovelyThings
: "These mugs made the front page several times!
This large latte mug is perfect as a birthday gift or as a special thank you to someone you appreciate. Hand painted without the use of transfers or decals, so much love is put into the details. Made of fine Italian ceramic, hand glazed and fired. Swirling beige vines and leaves surround the mug and the rim of the saucer. The interior is in your shade of choice. A pretty little bird carries a ribbon in his beak with the name of your choice. The mug measures 5 inches across and 3.4 inches high, the saucer measures 7 inches across."
'via Blog this'