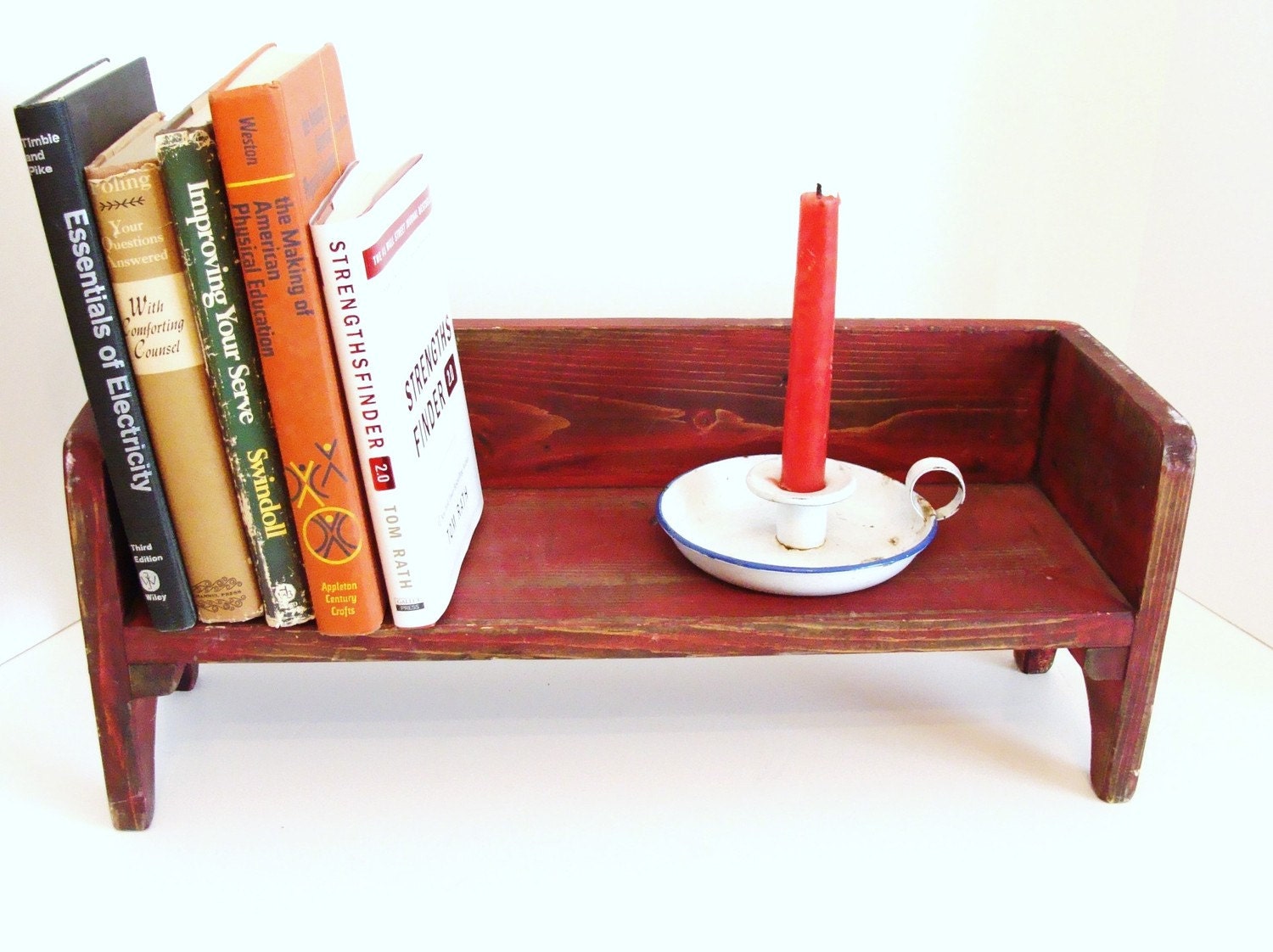 Red Wood Bench Wall Decor Book Shelf Farm to by baconsquarefarm
: "Red wood bench, wall decor book shelf farm to table top primitive rustic cottage style designed to hold cook books or kitchen gadgets accessories, I use mine for crocks, mason jars and family photos.
Looks great hanging like a shelf too or use under your kitchen cupboards or display on a shelf as accent piece.
Replica of antique bench thats in my kitchen at the farm, it was my great grandma's so it's a treasure.
"
'via Blog this'