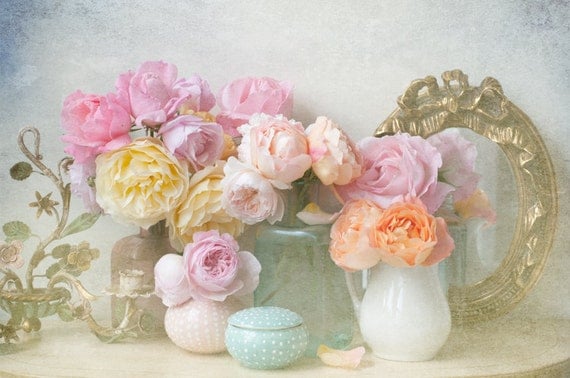 My Garden Roses Romantic Floral Fine Art by GeorgiannaLane on Etsy
: "I am fortunate to travel to many gorgeous locations for my work. But to me, the ultimate luxury is stepping out into my own garden and cutting a bouquet, or two or three, of magnificent roses. When we first bought our property four years ago, there were only two rose bushes. I set out to remedy that as a priority. All the roses in this photograph were grown by me and cut especially for this image, July, 2011.
This listing is for an 8" x 12" borderless, fine art print, printed on the beautiful Fuji Crystal Archive premium archival quality paper. It will be hand-signed by me and very carefully packaged for safe shipment."
'via Blog this'