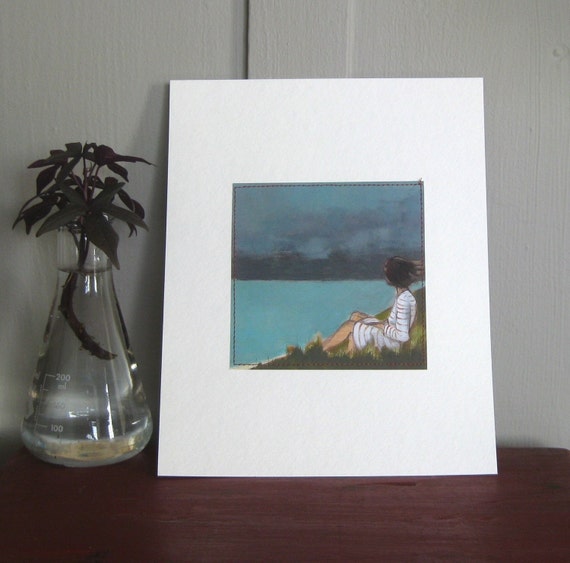 Island sewn print by tastesorangey on Etsy
: "Sand and storms, and everything's warm. Oh I wish I were on an island.
** ** **
If you cannot escape the rain or snow, imagine Pina Coladas, and pin a picture of a palm tree above your bed, and perhaps add this lovely little Island to your imaginary vacation!"
'via Blog this'