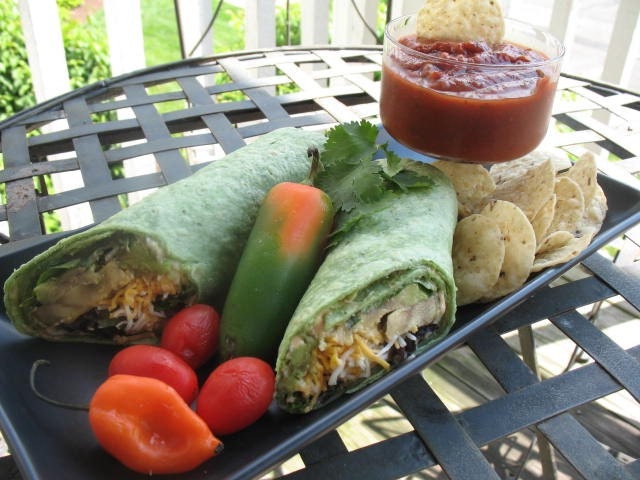 RecipeSassy Turkey Wraps by Sweet Mama by JamnSalsa on Etsy
: "Looking for a new recipe for turkey? Need something colorful for a Christmas luncheon?
Here's a sure winner for a lunch time meal, snack, or a company potluck. I first made this into pinwheels for a St. Patrick's Day potluck at work, and was surprised how beautiful and tasty they were. Need I say I had none to take home? It was delicious and everyone wanted the recipe. Now it can be yours. Serves 6
To make this recipe you will need to also purchase a package of my Salsa Seasonings. You can choose any flavor. It just depends on your heat level.
If you will be making this recipe for guests, Sassy Garlic Salsa Seasoning is what I would suggest when you don't know your guest's heat level. There is no heat to this recipe when using Sassy Garlic just wonderful delicious flavors.
This recipe will be emailed to you upon your PayPal approval."
'via Blog this'