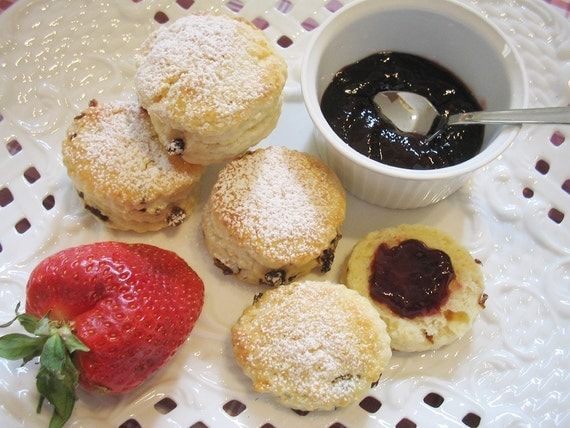 NEW ARRIVAL Scone Mix White Chocolate by TeaForAllReasons
: "Our scones are the perfect addition for any tea menu. Light and tender, they are incredible alone or topped with Devon Cream and a delicious curd or jam. You will wonder how you ever ate hard bakery scones once you have tasted these delicate pastries! The scones pictured are our Lemon Currant Scones.
The listing is for White Chocolate Lavender Scone Mix -- yummy soft scones, perfect with Devonshire Cream on top! Instructions for making the scones is on the package. The only additional ingredient needed is whipping (heavy) cream. "
'via Blog this'