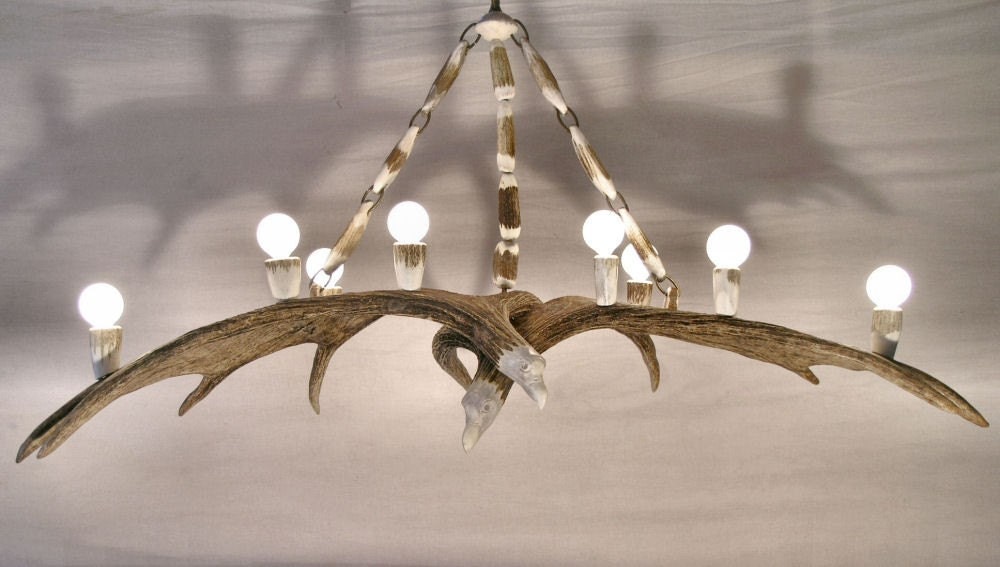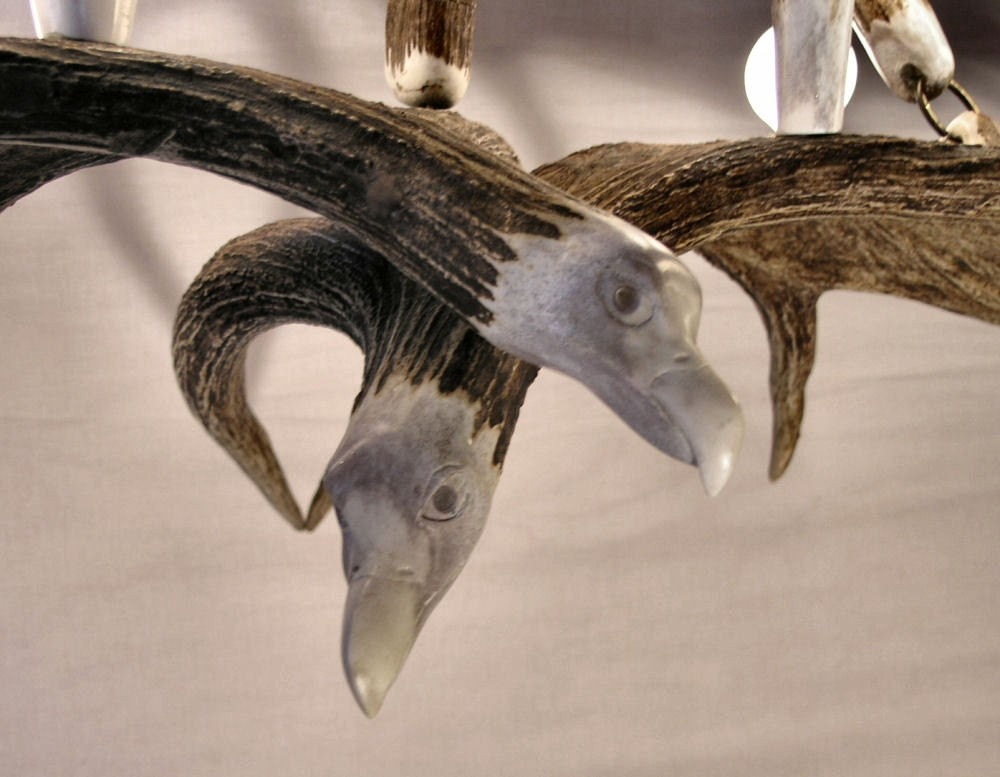 Hand carved moose Chandelier by Antlerstuff on Etsy
: "This chandelier is hand crafted from all naturally shed antler. Is crafted to suite your small log home, apartment, cabin, and modern homes.
For safety all wires and parts are buried in the antlers.
Length: 46"
Width: 24"
Height: 12"
Lights: 8 decor lights
3 feet of chain and canopy"
'via Blog this'