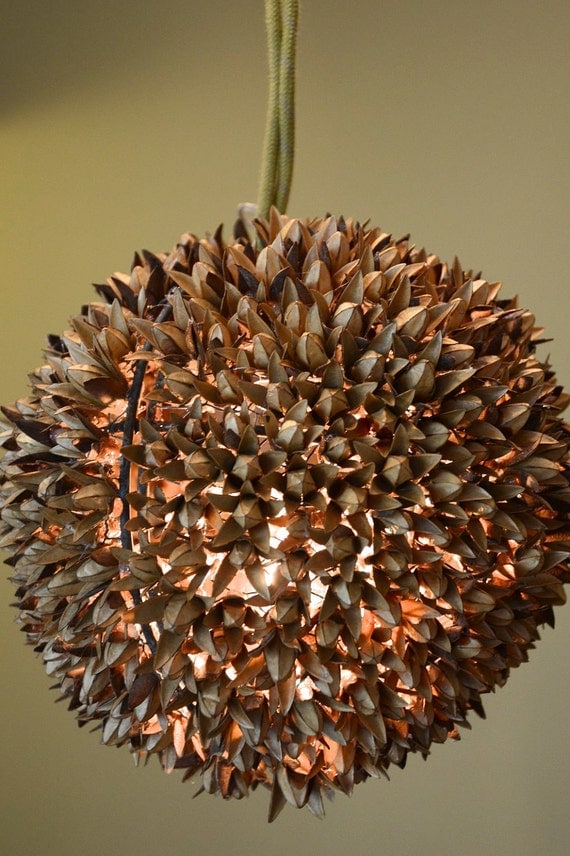 Cedrela Globe by Danielle Quigley by quigley on Etsy
:
Handmade from the flowers of the Chinese Cedrela Tree & varying construction materials.
My hope is that its glow will illuminate your home in the same way that creating lights up my heart.

****
Delights
Lighting Collection by Danielle Quigley

This lighting collection is inspired by the forms of nature
& has been created to illuminate the beauty in the shapes,
colors & textures that can be found in our natural environment.

Each light is its own work of art and varies in its construction materials.
The lamp bases, each individually unique, are paired with a shade,
hand-made from organic elements. All components of the lights
are designed to compliment each other in order to create
a calming, glowing, magical presence of nature into any setting.

Vintage and repurposed materials are used whenever possible.
Most lamp bases have been discovered, modified, and restored
to honor the organic value of the collection.
'via Blog this'