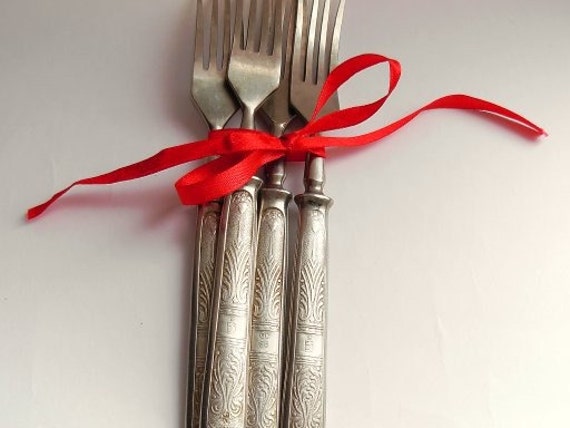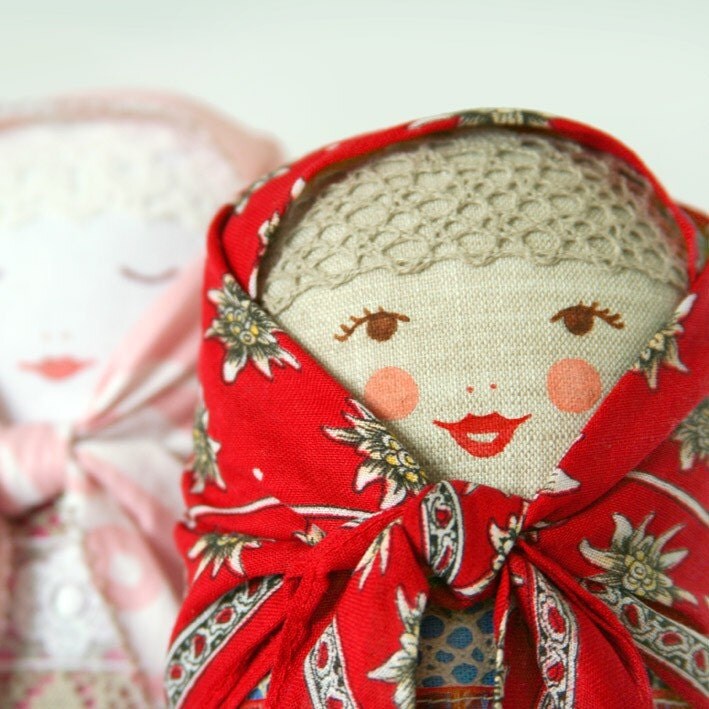 4 Russian vintage table plugs with the Soviet by RUussrvintage
:
These iron plugs were in each family in the USSR in 60-90 years . Very strong, durable and convenient tableware on every day. On each plug there is a factory brand with a star.These are in excellent (vintage condition)
BUNIKAART Happy Matryoshka Art Folk doll by bunikaart on Etsy:
Bunika is a name for a handmade art doll, meaning granny or "babushka".

She is inspired by traditional Slavic craftworks like matryoshka or berehynya, symbols of maternity and household protection.

Bunika doll is made only from natural textiles: linen, cotton or wool and decorated with hand embroidery. Machine and hand sewn, stuffed with fiber and lavender or vanilla. Face is painted with watercolors.

Bunika doll has a perfect size to carry, cradle or be on a kitchen shelf.
Character design is original, handmade by Bunika art.
Let her warm your heart!
'via Blog this'